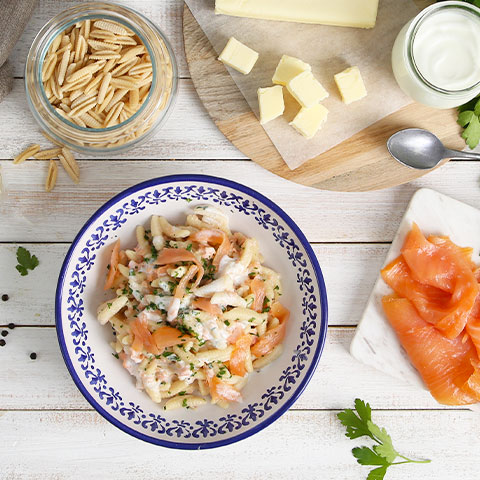 Easy recipes ready in a couple of minutes, perfect for summer lunches, or elaborated dishes for Sundays with your family: here you find all the first courses you want, for every taste and occasions!
In this section you will find many ideas and useful tips for delicious pasta recipes, classified according to difficulty level and cooking time. You can choose in which occasion to serve them to your family and guests.
If you are looking for summer dishes that will please everyone, pasta salads are perfect served cold. In autumn you can prepare delicious soups that will warm up the season. And how can we forget about Sardinian fregola, that you can cook in many different ways?
If you keep looking, you can find dishes baked in the oven, with meat or fish, ideal for complex Christmas or Easter menus and for when you want a recipe with a full flavour and a rich stuffing. Just think about pies or casseroles, evergreen for New Year's Eve, or fresh egg pasta.
Being it pasta or rice, first courses are the flagship of Italian cuisine and the symbol of our country in the world. These dishes are perfect in every kind of menu and can be completed with a huge variety of sauces.