Fregola with mushrooms and sausage
INtroduction
Fregula, or fregola, is a type of pasta that is widely used in Sardinian cuisine. It's made with durum wheat and is similar to couscous.
If you want to try a delicious rural first course that uses it, our suggestion is this very famous recipe, fregola with mushrooms and sausage.
In our version, we balance the richness of sausage and pecorino with the delicate flavour of fresh porcini mushrooms, but you could also use dried mushrooms for a more intense dish.

STEP 1
To prepare fregola with mushrooms and sausage, start by cleaning the mushrooms using a small knife and a damp cloth to remove any remaining soil, then cut them into slices.
STEP 2
Brown a clove of garlic in a large saucepan with hot oil, then crumble the sausage with your hands and add it. When it's almost cooked, add the fregola and mushrooms.
STEP 3
Stir and cook for 5 minutes, then douse with the white wine and, once this has evaporated, add one ladle of stock. Let it cook for 15 minutes, adding stock whenever it dries out.
STEP 4
Once ready, turn off the heat and season your fregola with grated pecorino, a little chilli pepper and ground parsley before serving.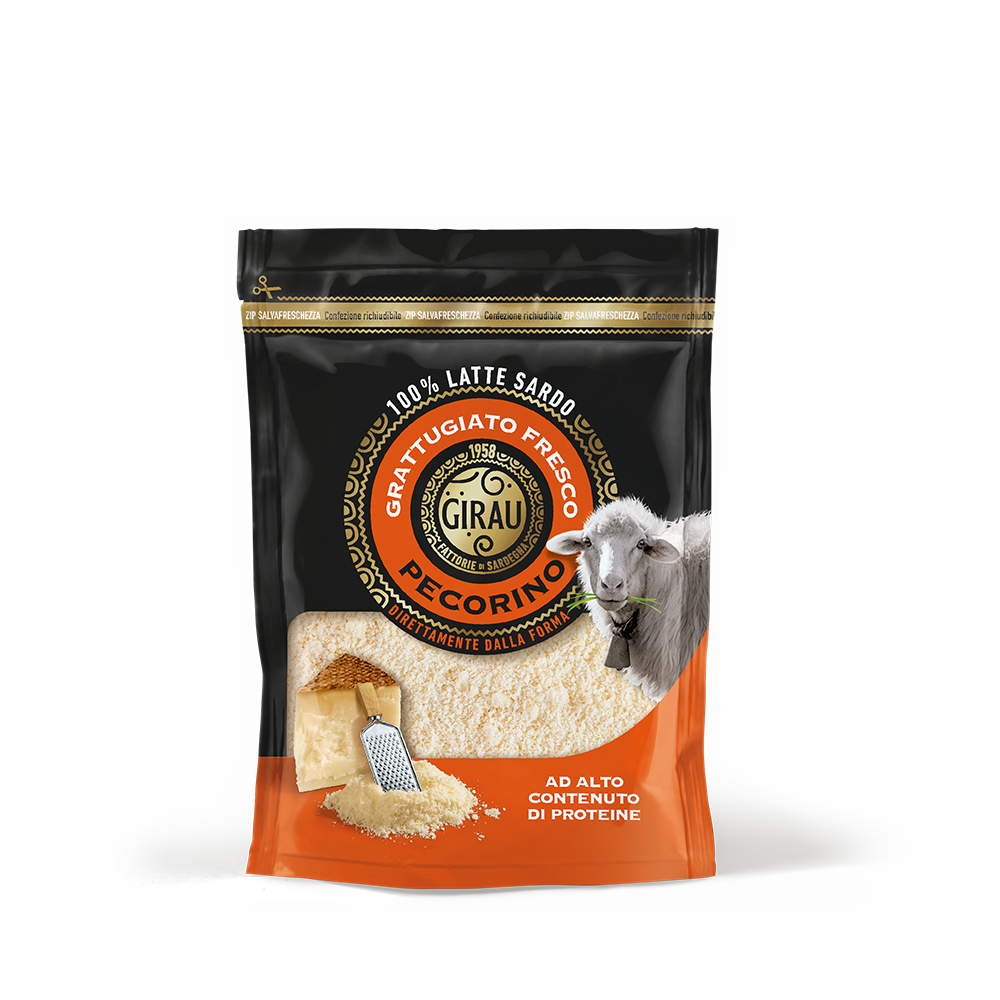 Grated pecorino
Fregola 

320 g

Fresh porcini mushrooms

240 g

Sausage

240 g

Vegetable stock

400 ml

Dry white wine

120 ml

Fattorie Girau grated pecorino

40g

Garlic 

8 g

Extra virgin olive oil

50 ml

Chilli pepper

5 g

Parsley

10 g

Salt 

12 g
OTHER PRODUCTS YOU MIGHT LIKE