INTRODUCTION
Polenta is a very versatile winter dish that is loved in many Italian regions, including the islands.
Sardinia has its own version of the dish that follows the traditional recipe but adds some delicious ingredients from the region.
The Sardinian polenta in this recipe comes with a tasty meat and vegetable gravy, while grated pecorino cheeseadds texture and a hint of spice

STEP 1
To prepare Sardinian polenta, start by chopping the onion, garlic, carrot, celery and parsley and browning them in a large pan with olive oil.
STEP 2
At this point add the sliced bacon and lard. When they become transparent, add the finely chopped peeled tomatoes and stir. Season with salt and pepper and cook the sauce for 15 minutes on a low heat.
STEP 3
Boil 1.5l of salted water in a pot, then pour in the corn flour and stir to prevent lumps Cook for 40 minutes, stirring constantly, and when the time is over add the grated pecorino.
STEP 4
Serve the Sardinian polenta piping hot with the previously prepared gravy.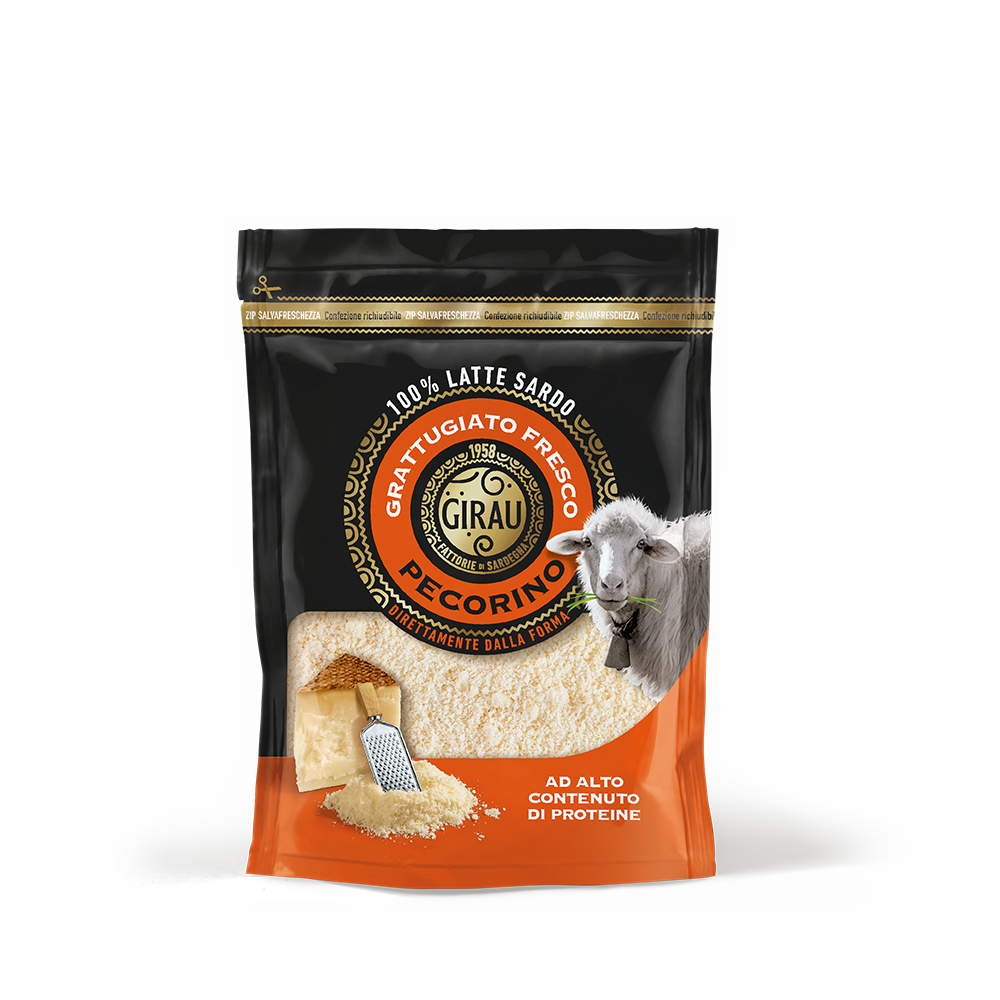 Grated Pecorino
Corn flour

500 g

Water 

1,5 l

Onion

50 g

Carrots

60 g

Celery 

50 g

Garlic

8 g

Parsley 

10 g

Peeled tomatoes

250 g

Lard

80 g

Fattorie Girau grated pecorino

120 g

Extra virgin olive oil 

50 ml

Salt

10 g

Pepper

8 g