INtroduction
Fregola or fregula, whose name probably derives from the Latin word for "crumb", is a type of pasta from Sardinia obtained by rolling durum wheat in a bowl to get little balls which are then dried and toastedin the oven.
In this recipe we suggest fregola risottata, a special recipe in which the pasta is cooked like risotto, adding stockand some tasty ingredients.
To obtain the final creaminess, use goat's milk ricottato give extra flavour to this delicious first course.

STEP 1
To prepare fregola risottata, start by finely chopping the garlic and onion and browning them in hot oil.
STEP 2
Add the tomato pulp and cook for 10 minutes, seasoning with salt and pepper.
STEP 3
At this point add the Sardinian fregola and toast it, then pour a ladle of vegetable stock into the pan and let the fregola absorb it. Keep the heat low and stir from time to time.
STEP 4
Continue to add the stock until you've used it all, then turn off the heat and cook with the goat's milk ricotta until creamy.
STEP 5
Serve the fregola risottata hot, garnishing with basil leaves.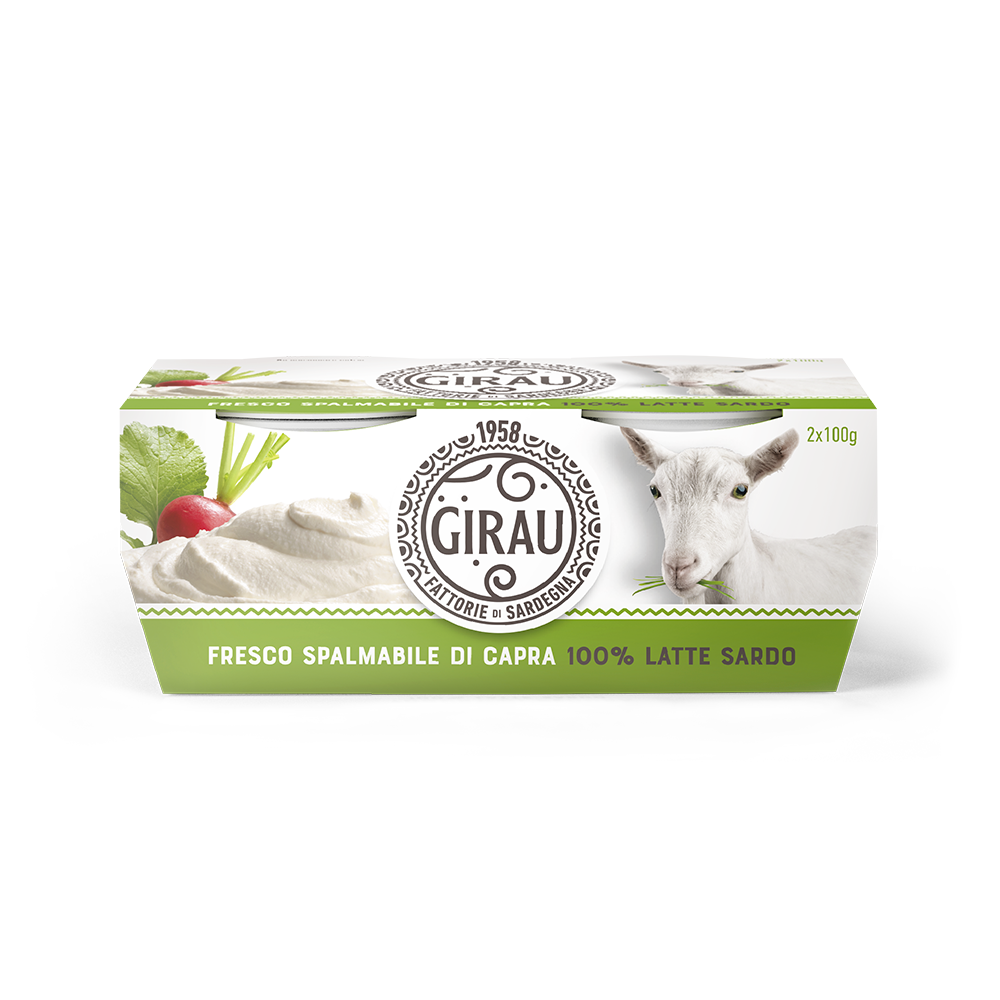 Goat's Milk Ricotta
Sardinian fregola

180 g

Onion 

30 g

Garlic

15 g

Tomato pulp

125 g

Vegetable stock

200 ml

Fattorie Girau goat's milk ricotta

80 g

Extra virgin olive oil

50 ml

Salt 

12 g

Pepper 

10 g

Basil 

20 g
OTHER PRODUCTS YOU MIGHT LIKE