INtroduction
Macarrones de busa are a type of pasta that is typical of Sardinian cuisine. The name comes from "busa", also known as "ferrittu", the iron tool used to prepare them by hand.
Our recipe will show how anyone can prepare this special Sardinian version of bucatini by simply using a knitting needle.
For the sauce, we suggest simplicity in order to fully appreciate the special flavour of the pasta: sticking with Sardinian ingredients, try a creamy sauce with garlic, oil and pecorino.

STEP 1
To prepare macarrones de busa, heap the semolina on a work surface and gradually add water so that it is absorbed. Add a pinch of salt and work the dough energetically until the texture becomes firm, then wrap it in film and let it rest for 30 minutes.
STEP 2
In the meantime, prepare the sauce by heating the oil in a large saucepan with the chopped garlic.
STEP 3
After letting the dough rest for 30 minutes, cut it into many little balls the size of a hazelnut, then coat the knitting needle with flour and press it into every ball of dough so that the dough wraps around it.
STEP 4
Once your bucatini are ready, place them on a work surface dusted with flour and cover them with a cloth to dry.
STEP 5
Now boil them for 3 minutes in salted water, then drain and put them in the saucepan along with the oil and garlic. Turn on the heat and add grated pecorino, stir and serve.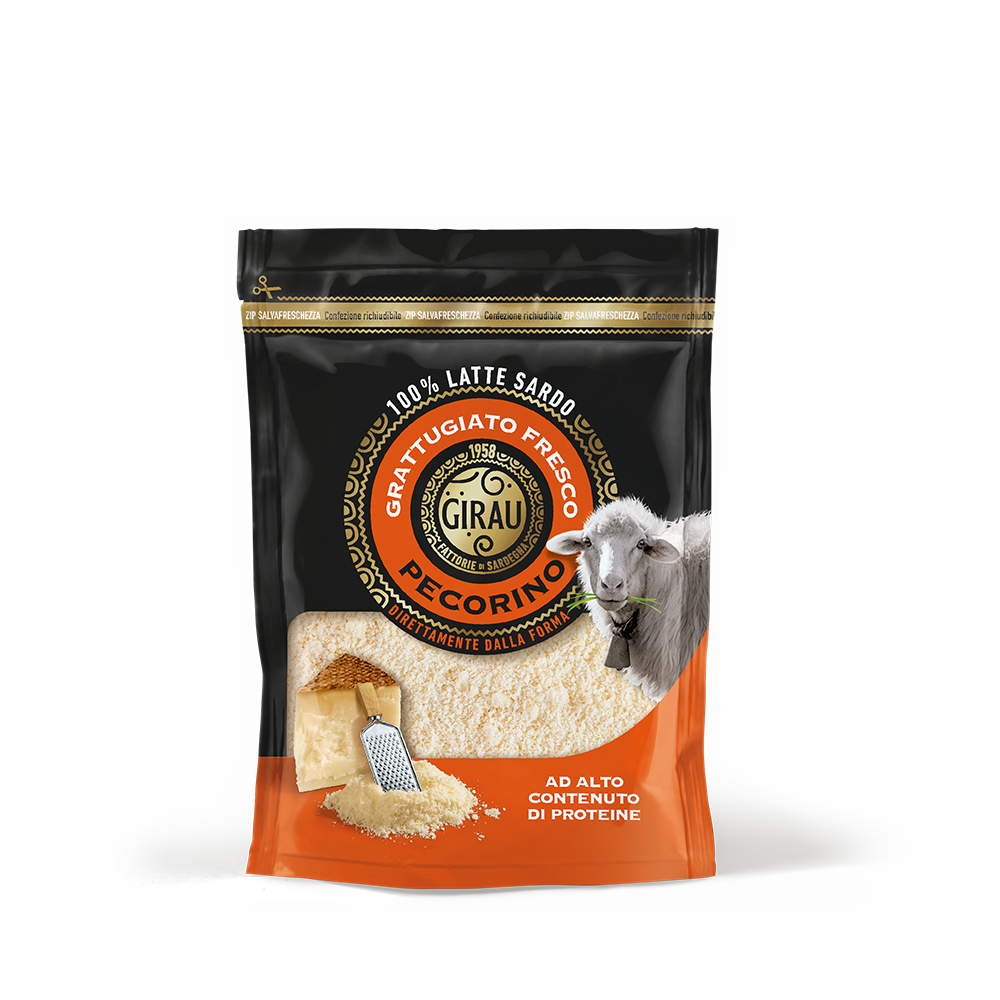 Grated Pecorino
Whole wheat semolina

400 g

Lukewarm water

150 ml

Salt 

10 g

Grated Fattorie Girau pecorino

100 g

Extra virgin olive oil

50 ml

Garlic 

12 g
OTHER PRODUCTS YOU MIGHT LIKE