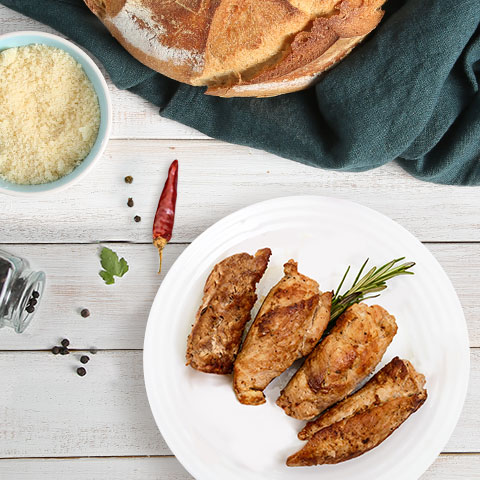 A menu is not completed without a second course. Here you have all kind of recipes: meat, fish, traditional recipes, vegetarian dishes, all full of taste and flavour.
In this section you can find a wide choice of second course recipes, perfect for every occasion: from roasted meat to meatballs with sauce, from cold dishes to vegetarian options.
With seconds you can use all your culinary creativity, especially during holiday period. Christmas and Easter are perfect occasions to bring to your table yummy meat and fish recipes. Your choice goes from traditional and classic food like stuffed capon and cotechino – perfect for New Year's Eve – to original and fine recipes like lentils with scampi or sea bass en croute.
According to Sardinian tradition, both at home or in restaurants, second courses are usually with fish or meat and are served after a first course with pasta or rice. If you change the quantities, you can use the same recipes as starters or mains.
Moreover, second courses always come with a side, usually served in a smaller plate; sides in general are baked potatoes, grated vegetables or sauces with seasoning and spices.