INtroduction
Sardinian fregola, a type of pasta which is very similar to couscous, can be cooked with many different ingredients, such as fish or vegetables.
Here, we introduce you to the version using artichokes.
Fregola with artichokes is a tasty first course that is very easy to prepare if you have the fregola ready. You'll only need a few ingredients: besides the famous Sardinian pasta, artichokes and pecorino are enough to create a mouth-watering dish that is perfect for lunch or dinner.

STEP 1
First, clean the artichokes. Remove any hard external leaves, cut the artichokes in half, remove the 'beard' inside, cut them into thin slices and put them in water and lemon juice to prevent them darkening. In the meantime, cut the leek into thin discs and rinse with water.
STEP 2
Heat some extra virgin olive oil in a saucepan and, when hot, add the leek. Let this brown for a couple of minutes, then add the artichokes. Cook for 10 minutes over a medium heat, then season with ground garlic and parsley and pour the fregola into the saucepan.
STEP 3
Pour the vegetable stock into the pan and cook the fregola with artichokes for around 15/20 minutes until it is soft. It should be neither too dry, nor should there be much stock left.
STEP 4
Turn off the heat, add a generous sprinkle of pecorino, stir and serve. Your delicious meal awaits!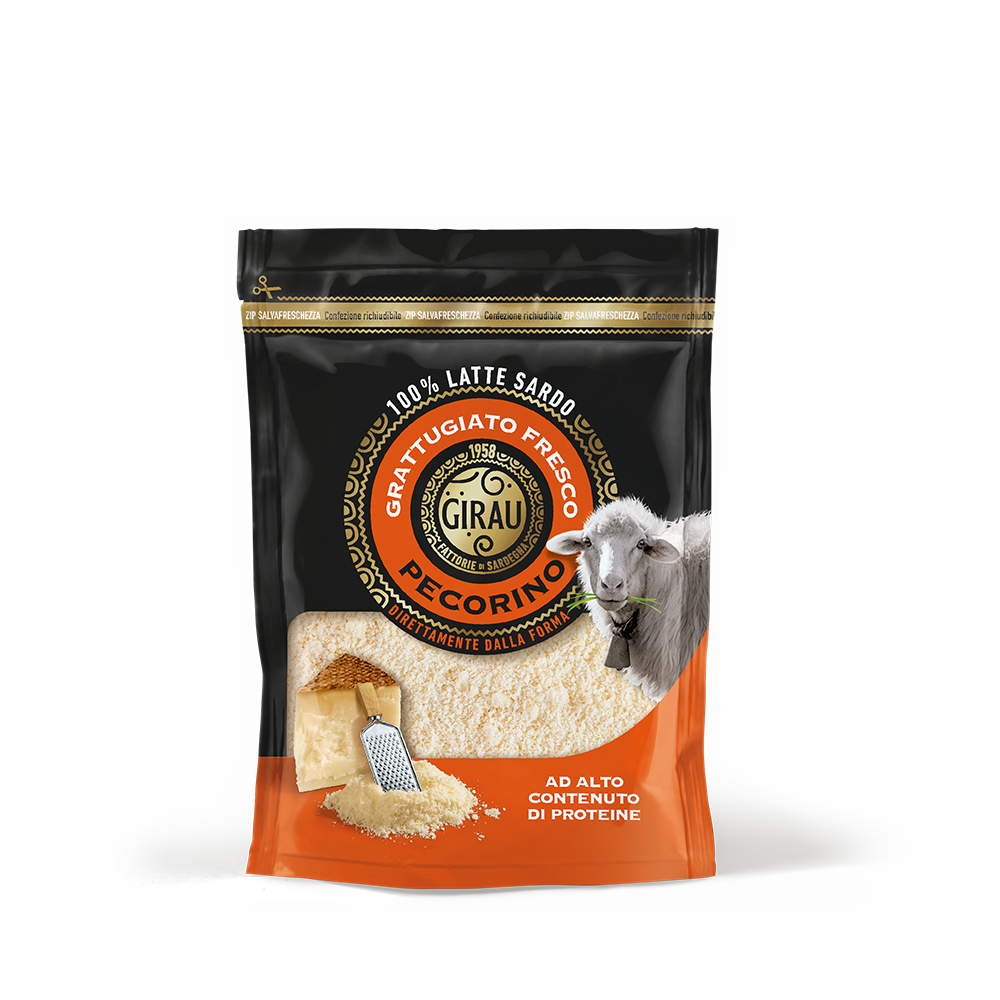 Grated Pecorino
Fregola 

360 g

Artichokes

6

Vegetable stock

750 ml

Fattorie Girau pecorino romano

40 g

Garlic

1 clove

Leek

1

Lemon juice

as required

Extra virgin olive oil

as required

Parsley

as required
OTHER PRODUCTS YOU MIGHT LIKE