INTRODUCTION
Toasted and crunchy, carasau bread is a delicious ingredient used in Sardinian cuisine. It can be eaten on its own, with cold cuts and cheese, or be used as the main ingredient in delicious recipes like carasau bread pizza.
It's quick and easy to make, perfect for summer, and can also be eaten cold.
You can top your carasau bread pizza with whatever you like, but in this recipe we suggest a classic version that is sure to please everyone: cherry tomatoes, mozzarella and basil.

STEP 1
To prepare carasau bread pizza, start by greasing a baking dish with extra virgin olive oil and fill it with carasau bread slices that have been moistened slightly under running water.
STEP 2
Wash the cherry tomatoes and cut them into discs, then dice the mozzarella and put everything on top of the carasau bread.
STEP 3
Season with oil and salt and place everything in the pre-heated oven at 180° for 15 minutes.
STEP 4
Once the mozzarella has melted sufficiently, take your carasau bread pizza out of the oven, garnish it with basil leaves and bring it to the table. Easy, isn't it?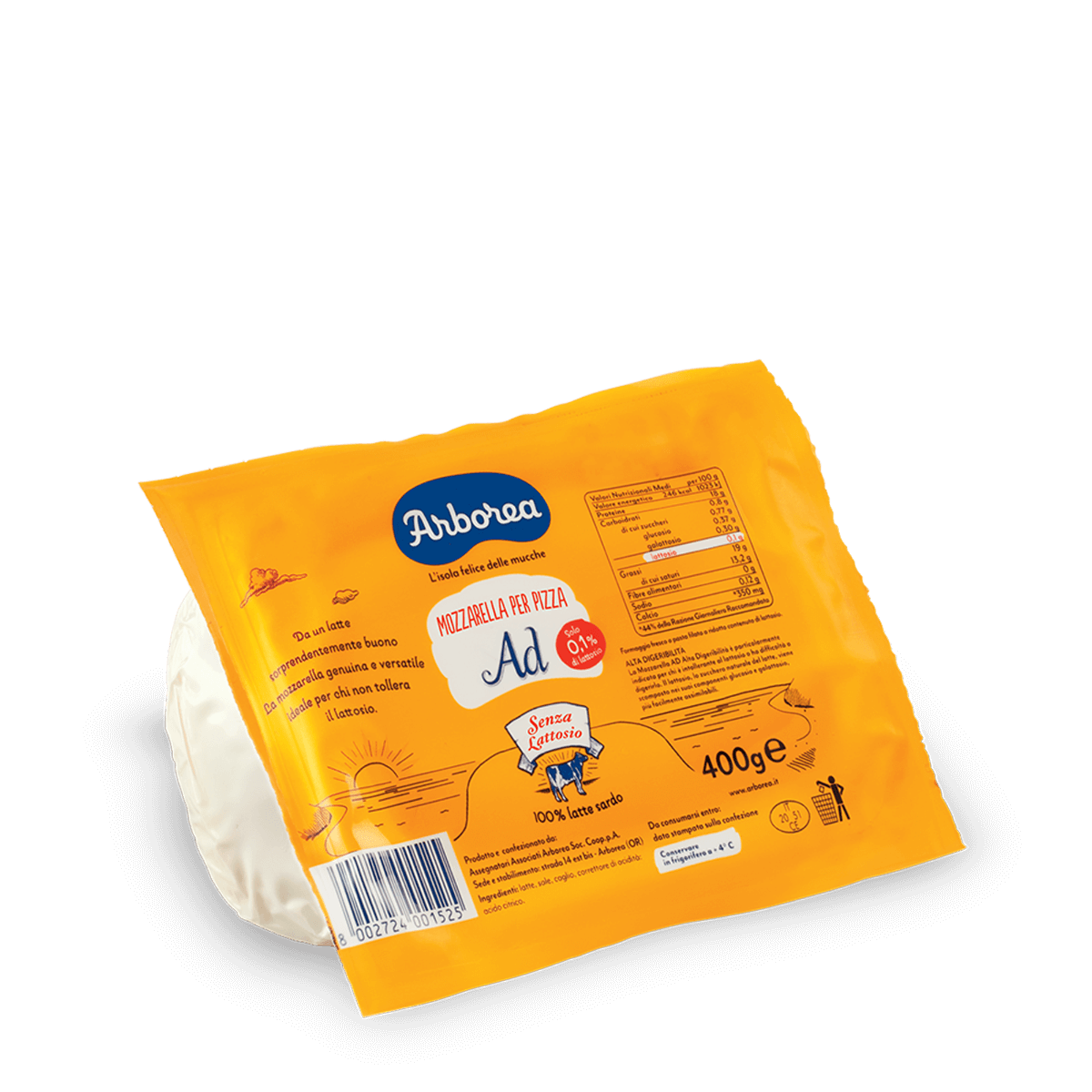 High Digestibility Lactose-Free Mozzarella for Pizza
Carasau bread

360 g

Cherry tomatoes

180 g

High Digestibility Lactose-Free Mozzarella for Pizza

200 g

Extra virgin olive oil

32 g

Basil

10 g

Salt 

10 g
OTHER PRODUCTS YOU MIGHT LIKE