INTRODUCTION
Pistoccu bread is a typical product from the Ogliastra region and the centre of Sardinia, and will win you over with its crunchiness and versatility.
Its name comes from the fact that it's cooked twice: after being baked once it's baked again to make it golden and crunchy.
Just a few ingredients and a little manual skill create a delicious bread that is perfect served on its own or with cheese and cold cuts.
To make your pistoccu bread even more tempting, in this recipe we suggest spreading it with a delicious Fattorie Girau cream cheese: nobody will be able to resist!

STEP 1
To make pistoccu bread, start by mixing the two types of flour in a large bowl, add mother yeast which has been activated in a little water, then add 200ml of lukewarm salted water.
STEP 2
Mix with your hands until the dough is smooth and stretchy, then create loaves and let them rest for 20 minutes in the cold oven with the light on.
STEP 3
Roll each loaf out with a rolling pin until it has a thickness of 3 mm, then cover with a cloth and let them rest for 2 hours in the cold oven with the light on.
STEP 4
When the resting time is over, turn on the oven and cook at 240° until all the loaves rise, then remove and cut them into 4 pieces while they are still warm.
STEP 5
Let the slices cool under a cloth, placing something heavy on top, then cook again for a short time until they are golden brown.
STEP 6
Once ready, let them cool, spread them with cream cheese and serve.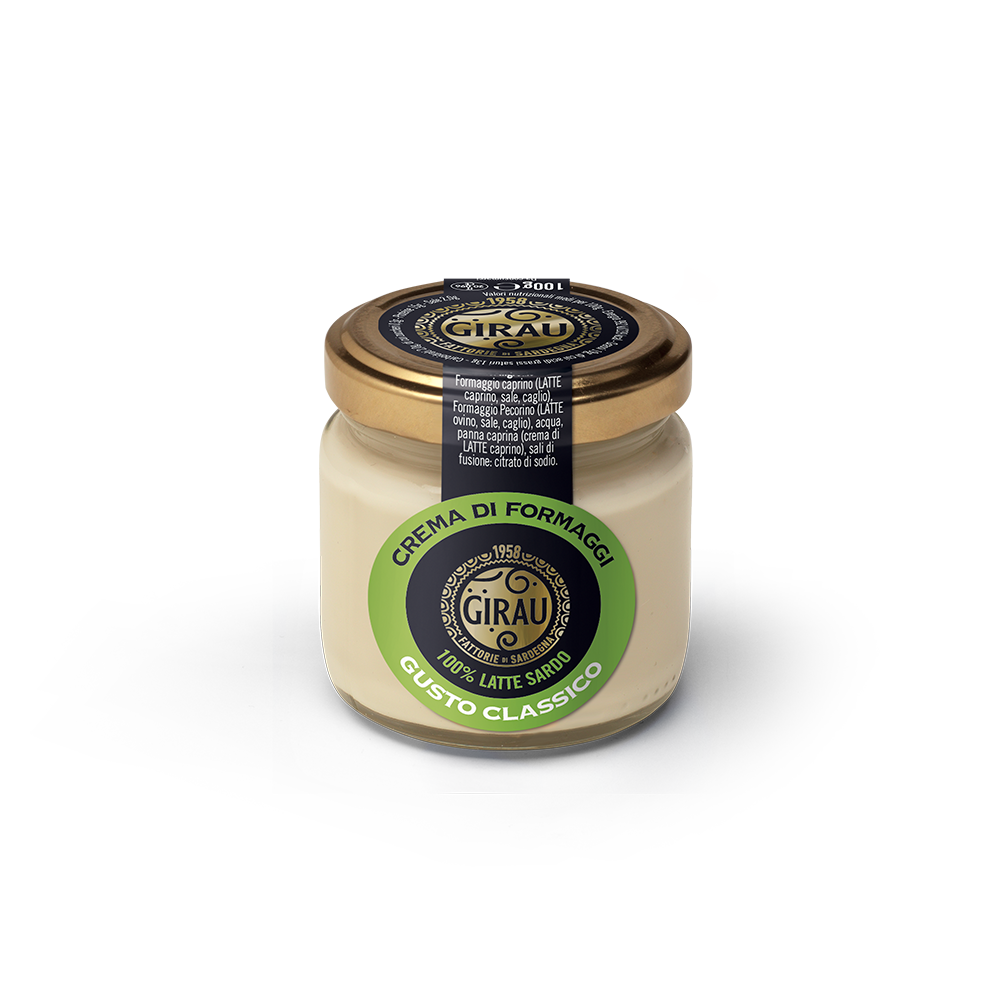 Classic Spreadable Cream Cheese
Whole wheat flour

500 g

Semolina flour

500 g

Lukewarm water

200 ml

Fattorie Girau classic spreadable cream cheese

200 g

Salt 

20 g

Mother yeast

15 g
OTHER PRODUCTS YOU MIGHT LIKE