INTRODUCTION
Pizzudu, also known as su pitzudu, is a traditional Sardinian dish that comes exclusively from the town of Ovodda, and which recalls all the flavours of the island.
It consists of fried dough filled with potatoes and casu ("cheese" in the Sardinian language), a filling that takes the name "sa matza". Pizzudu is a Sardinian recipe that can be cooked in boiling water and served with tomato and basil sauce, or served as a main course in the fried version we show you here. Find out how to prepare it:

STEP 1
The first thing to do when cooking pizzudu is prepare sa matza, the filling: wash the potatoes and boil them in their skin. Once they are boiled, peel and mash them, then add salt and the grated fresh salt-free dolcesardo. Stir well and leave to cool. Once cool, take some spoonfuls of the mixture and make a peach shape. Repeat this process until you have used up all the mixture.
STEP 2
In the meantime, prepare the dough: put the flour in a bowl together with the salt and eggs and start mixing, slowly adding a little lukewarm water. You should obtain a smooth and compact dough that is not too soft. Wrap this in film and leave it to rest in the fridge for around 30 minutes.
STEP 3
Once this time has passed, take the dough and roll it out with a rolling pin until you have a thin pastry that you will cut into discs around 20cm in diameter. Place a little filling in the middle of half of the discs, and use the other half to cover each pizzuddu, pressing with a fork to close them well.
STEP 4
Once all the pizzudu are ready, fry them in oil until they are well browned. When they are ready, drain and serve hot, perhaps with a fresh salad as a side.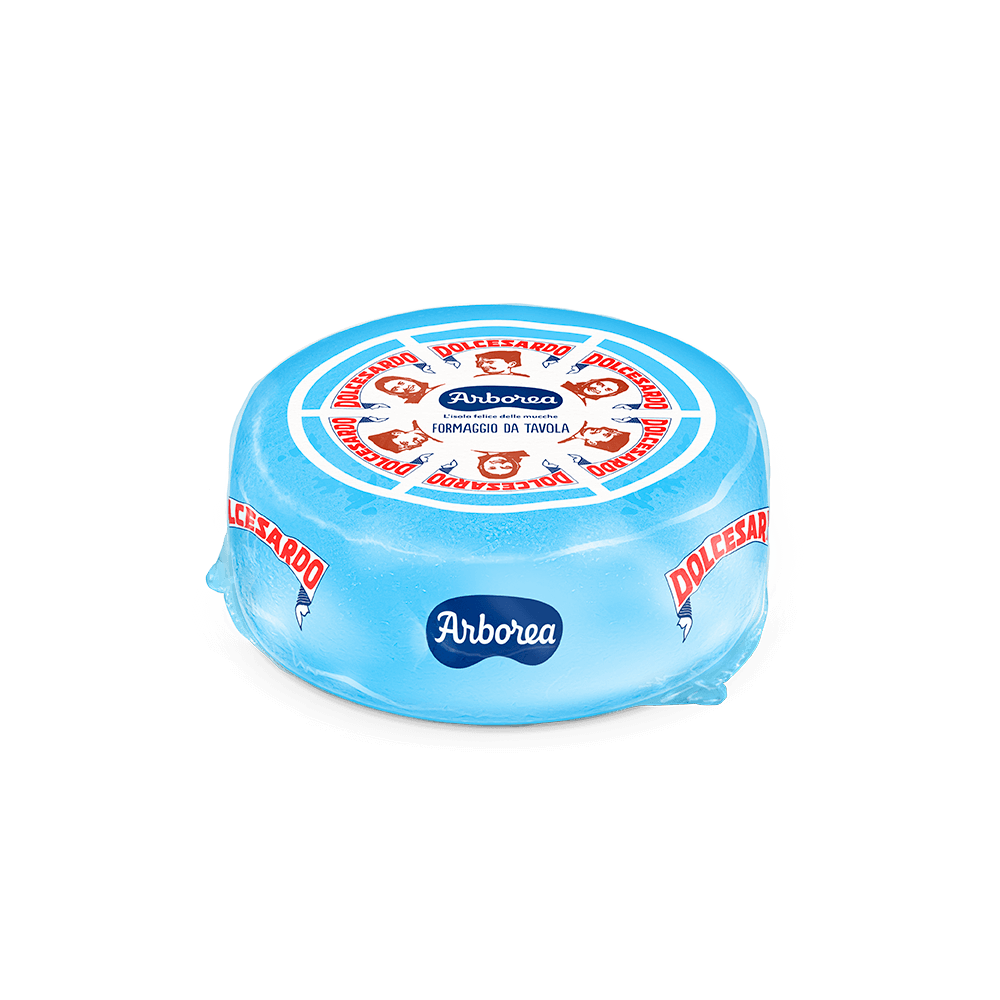 Dolcesardo
ingredients
For the dough:
00 Flour

1 kg

Eggs

2

Salt

5

g

Lukewarm water

as required
For the filling (sa matza):
Potatoes 

300 g

Arborea Dolcesardo

Salt

as required
OTHER PRODUCTS YOU MIGHT LIKE