INTRODUCTION
Sapa is a grape syrup. It is widely used in Sardinia, especially to add flavour to desserts such as Sapa cake.
This soft cake is perfect as an after-dinner dessert, but also served for breakfast or as an afternoon snack, dunked in milk or tea.
Every region in Sardinia has its own version of this cake, so many different recipes exist. Our recipe uses dried fruit and other essences, like cinnamon, vanilla and orange zest, to give the dough its delicious flavour

STEP 1
To bake sapa cake, start by whisking the eggs and sugar in a large bowl.
STEP 2
In a saucepan, gently heat the milk and melt the butter. Combine everything by slowly pouring the milk and melted butter into the egg and sugar mixture.
STEP 3
Add the orange zest and sapa, then the crushed dried fruit, cinnamon, vanilla extract and the raisins that were previously left to soak in water. Lastly, add the sifted flour and baking powder.
STEP 4
Stir well using a whisk until you obtain a homogeneous mixture.
STEP 5
Line a high-edged cake pan with wet, compacted baking paper. Pour the dough into it.
STEP 6
Bake in the pre-heated oven at 180° for 30 minutes. When cooked, take the sapa cake out of the oven, brush the surface with sapa while it's still warm and decorate with sugar sprinkles.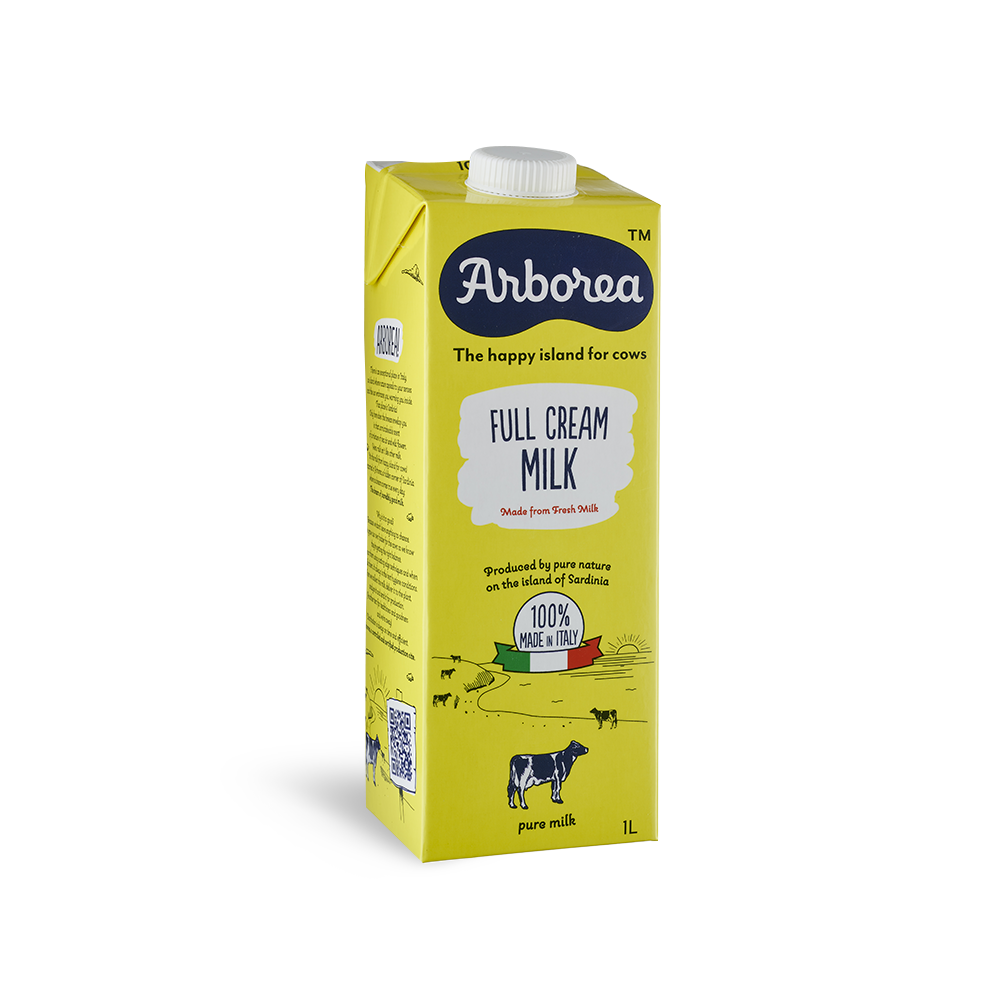 UHT Full cream Milk
00 Flour 

500 g

Eggs 

150 g

Sugar 

280 g

Arborea UHT Full Cream Milk

300 ml

Arborea butter 

50 g

Sapa (grape syrup) 

250 ml

Raisins 

150 g

Crushed dried fruit 

250 g

Orange zest 

15 g

Baking powder 

15 g

Cinnamon 

15 g

Vanilla extract 

15 g

Sugar sprinkles 

20 g
OTHER PRODUCTS YOU MIGHT LIKE