INTRODUCTION
Milk flan, also known as Timballa'e latte, is a traditional Sardinian dessert that is similar to crème caramel. It can be flavoured according to taste using lemon, coffee or vanilla. Since it requires cooking in a bain-marie, it is quite a time-consuming recipe. The result is certainly worth it, though! Our version is lemon-flavoured (the most common), and we use lactose-free high digestibility milk.

STEP 1
Start by boiling one litre of lactose-free high digestibility milk with 5 tablespoons of sugar and the zest of one lemon. Leave it on the hob until it starts to boil, then turn it off and leave it to rest so that the milk can absorb the aroma of the lemon.
STEP 2
Pour 4 tablespoons of sugar into a 2 litre pudding mould, and place this on the hob. Let it cook until the sugar caramelises, making sure that it does not darken excessively, as this will lead to a bitter taste. Once the sugar has melted, tip and rotate the mould so that it is uniformly distributed.
STEP 3
Next, beat the eggs with the remaining sugar and half a teaspoon of rum. Remove the lemon zest from the hot milk and pour the latter onto the eggs. Pour the mixture into the pudding mould.
STEP 4
Take a container big enough for the mould and fill it halfway with hot water. Place the pudding in the container and put it in the pre-heated oven at 180° for 1 hour, ensuring that the water does not boil: if necessary, add some cold water.
STEP 5
After 1 hour, remove everything from the oven and leave it to cool. Remove the mould from the bain-marie and place it in the fridge. When the pudding is sufficiently cold, tip it onto a plate and serve.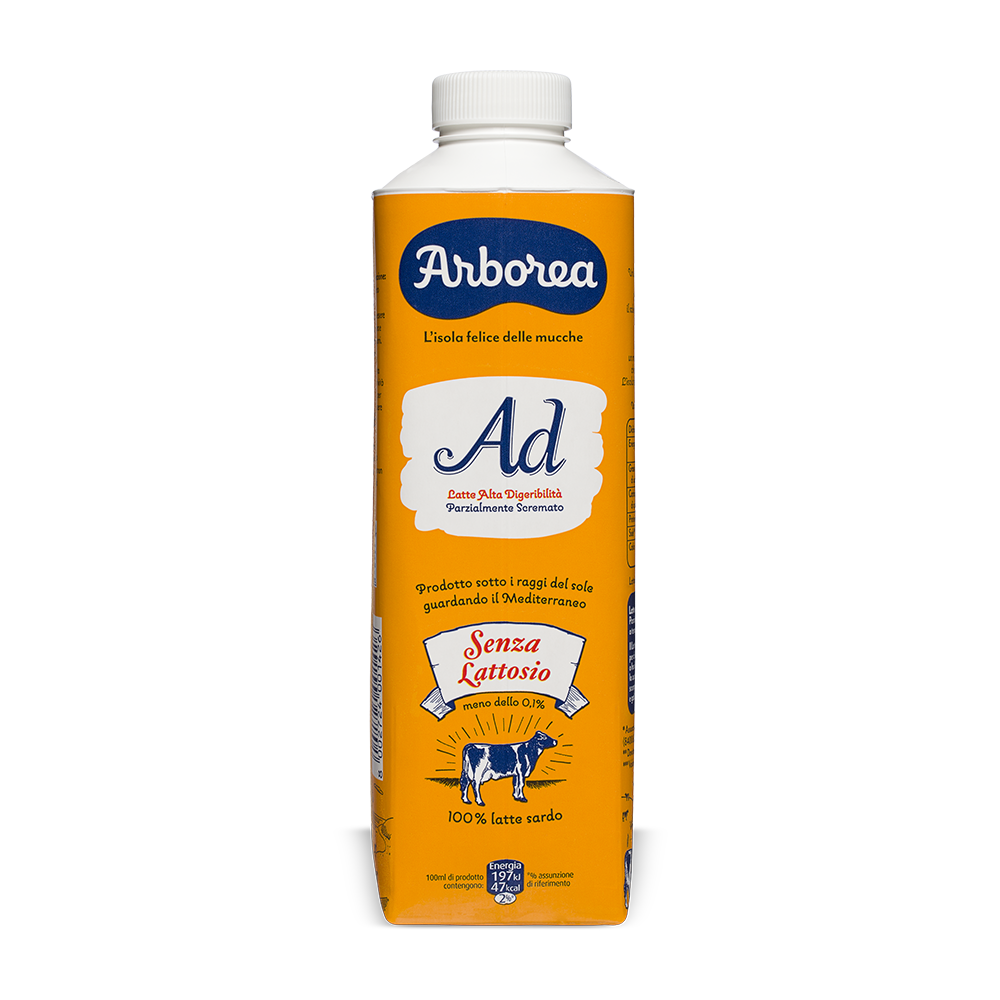 Lactose-free High Digestibility Arborea Milk 

1 l

Sugar 

225 g

Eggs 

5

Rhum 

half a shot

Zest of 1 lemon
OTHER PRODUCTS YOU MIGHT LIKE