INTRODUCTION
Among the many cakes that are made in Sardinia during the Halloween period, caschettas stand out thanks to their sweetness and delicate appearance.
In this recipe, a delicious puff pastry hides a tasty filling made of almonds and spices, topped off by the rich taste of sapa, a cooked grape syrup.
Once the dough and filling are finished, go wild shaping your caschettas in original ways: an S-shape, a spiral, or a garland, for example.

STEP 1
To prepare caschettas, start with the filling: pour 450ml of sapa into a large saucepan and boil it. Add the semolina, ground almonds and cinnamon and stir with a whisk, keeping the heat low.
STEP 2
Once the mixture has stiffened and comes out of the saucepan easily, add the raisins that were previously left to soak in water and turn off the heat. Leave the mixture to cool completely.
STEP 3
While you wait, focus on the dough: mix the semolina flour and butter in a large bowl, slowly adding the lukewarm water and finally a pinch of salt.
STEP 4
Once you have a thick and homogeneous dough, wrap it in film and leave it to rest until the filling has cooled fully.
STEP 5
At this point, roll out the dough to obtain a thin pastry. Use a serrated cutter to create numerous strips of pastry and place cylindrical quantities of filling in the middle of them. Wrap pastry around three sides of these cylinders, in an s- or a u-shape.
STEP 6
Place the cakes on a tray lined with baking paper, and bake in the pre-heated oven for 15 minutes at 160°. When cooked, remove the caschettas from the oven and let them cool before serving.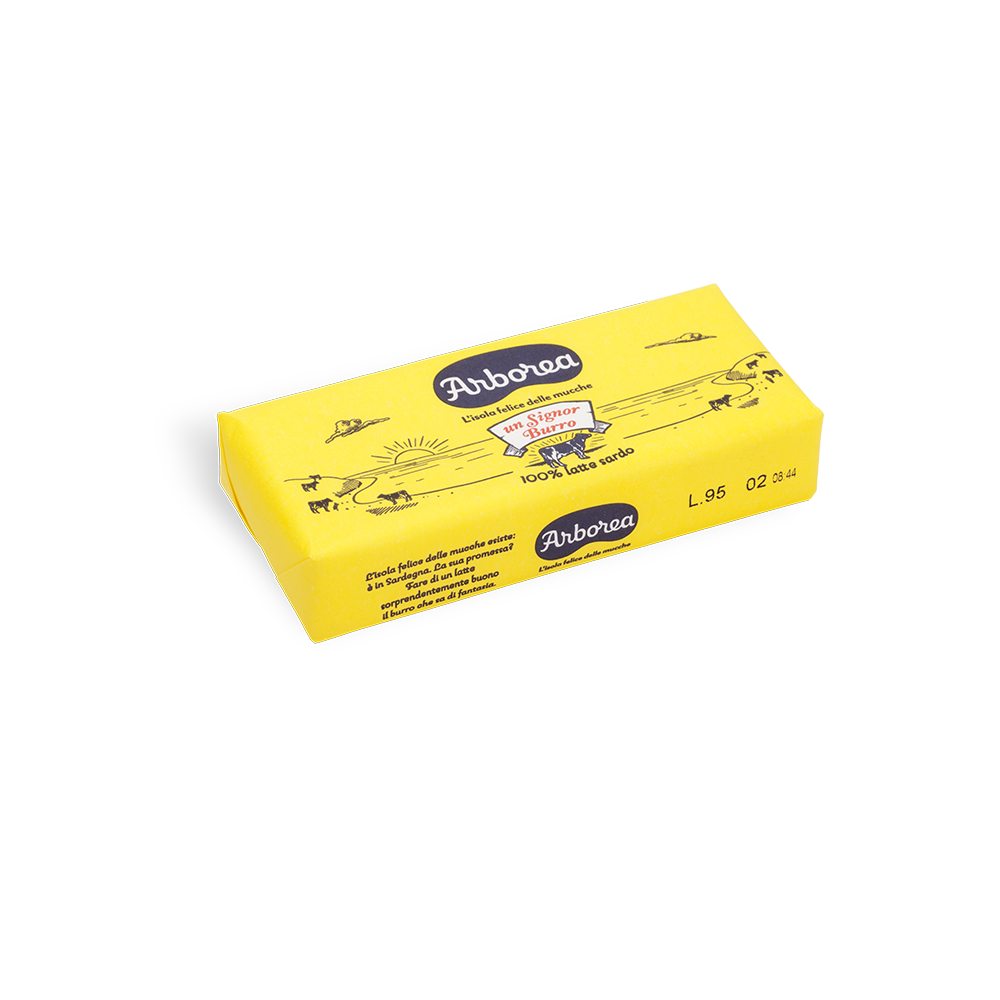 Butter
ingredientS
For the pastry
Semolina flour 

250 g

Arborea butter 

50 g

Lukewarm water 

100 ml

Salt 

6 g
Sapa (grape syrup) 

500 ml

Semolina 

250 g

Raisins 

30 g

Ground almonds 

50 g

Cinnamon 

6 g

Orange zest 

12 g
OTHER PRODUCTS YOU MIGHT LIKE