INTRODUCTION
Matzamurru or mazzamurru is a Sardinian dish prepared with simple, cheap ingredients, ideal in any season, hot or cold.
It's a mouth-watering and original way to reuse stale bread, turning it into a delicious recipe.
In this version we suggest you soak the stale bread slices in meat stock, but if you prefer you can use milk instead.
If you don't have any stale bread from the day before, this tasty recipe can be made also using crunchy slices of toast.

STEP 1
The first thing to do when preparing matzamurru is to make a nice tomato sauce by heating some oil in a large pan and browning the chopped onion, carrot and celery. Add the tomato puree, season to taste with salt and pepper, and cook over a medium heat for at least 15 minutes. Add a couple of basil leaves for flavour.
STEP 2
While you wait, slowly heat the meat stock and then soak the stale bread slices in it, dipping them on both sides.
STEP 3
Grease a baking dish with melted butter, pour a ladle of sauce into it, then lay out the stale stock-soaked bread slices to form a layer that you will cover with more sauce and a generous sprinkle of grated pecorino. Continue to add layers of bread and sauce until you have used all the ingredients, then place the baking dish in the pre-heated oven at 180° for 15 minutes.
STEP 4
After 15 minutes, take your matzamurru out of the oven, garnish it with basil and serve.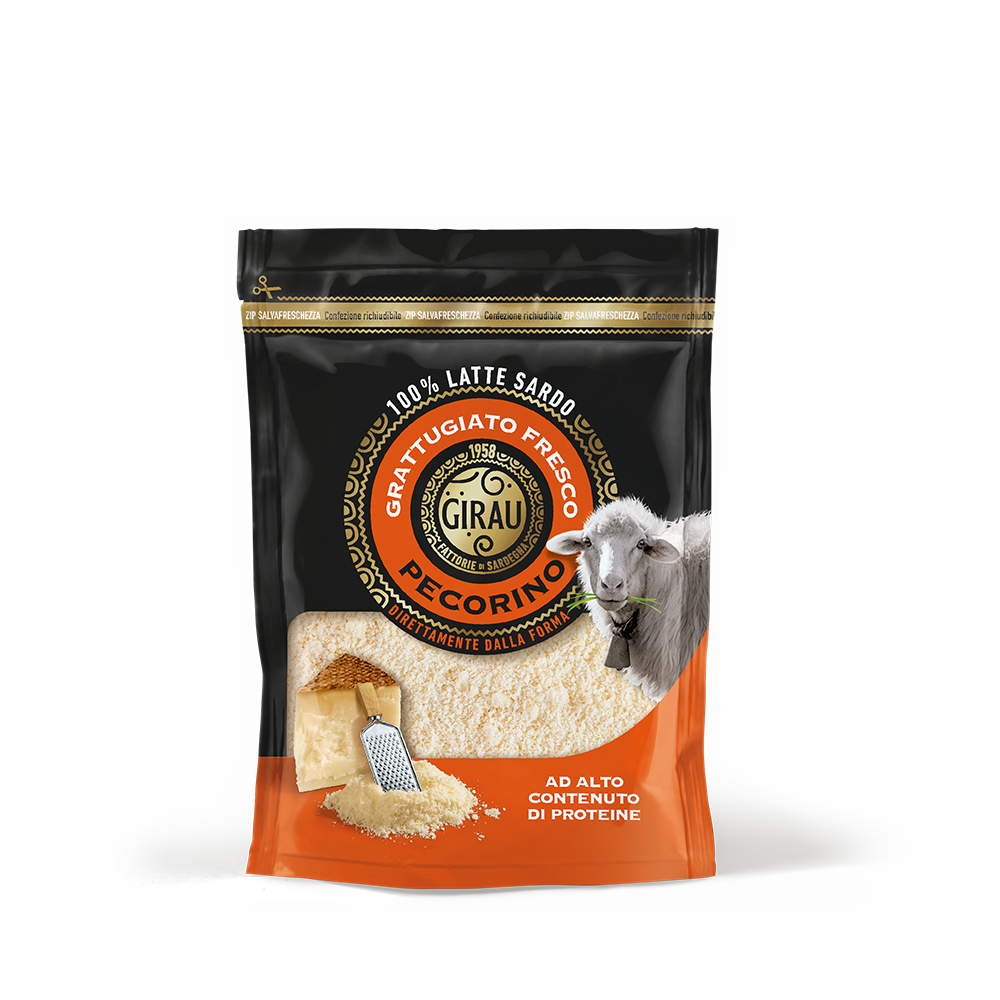 Grated Pecorino
Stale bread

500 g

Tomato puree

400 g

Meat stock

250 ml

Onion 

50 g

Celery 

50 g

Carrot

50 g

Fattorie Girau grated pecorino

100 g

Basil

25 g

Extra virgin olive oil

36 ml

Butter 

15 g

Salt 

12 g

Pepper 

10 g
OTHER PRODUCTS YOU MIGHT LIKE