INTRODUCTION
In Sardinia, Carnival is also celebrated in the kitchen with the preparation of tasty fried desserts like arrubiolus, known by different names in different areas.
Orrubiolos, rujolos, brugnolos, turonzos, bubusones de regottu… No matter what you call them, they are delicious desserts, made with a delectable ricotta dough, coloured and scented with lemon and orange zest and a hint of saffron. You might also decide to use a ricotta with a stronger flavour, like sheep or goat's milk ricotta.
In our recipe we suggest decorating your arrubiolus with icing sugar, but you could also use honey or granulated sugar.

STEP 1
To make arrubiolus, start by mixing ricotta and granulated sugar in a large bowl until you obtain a creamy texture. Add the orange and lemon zest and saffron, and then mix again.
STEP 2
Now add the flour and milk, alternating between the two, and then the salt and yeast.
STEP 3
Once you obtain a homogeneous mixture, warm the peanut oil in a pan and fry the mixture in it one spoonful at a time.
STEP 4
When they are well browned, take the arrubiolus out of the oil, drain them on absorbent paper and let them cool.
STEP 5
Once cooled, decorate your arrubiolus with sifted icing sugar.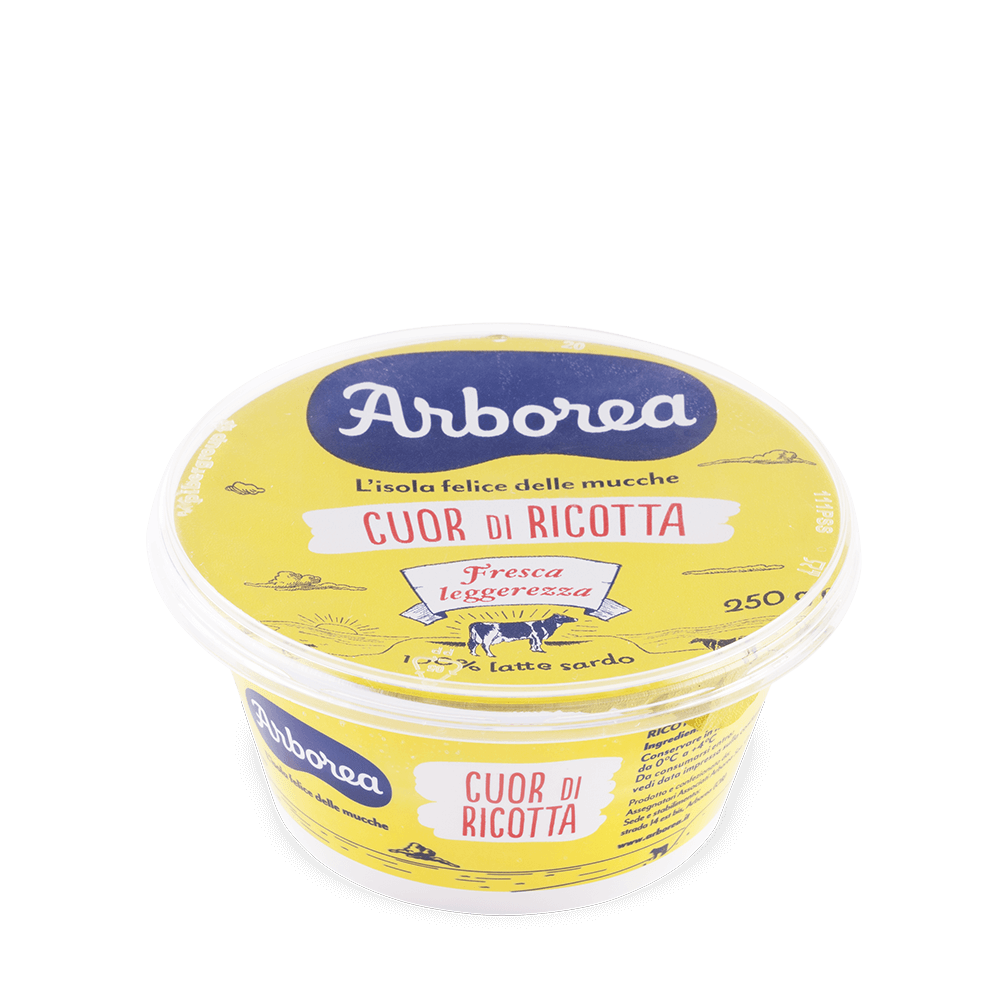 Cuor di ricotta
Flour

250 g

Arborea Cuor di ricotta

250 g

Granulated sugar

50 g

Milk

150 ml

Eggs

150 g

Yeast

12 g

Salt

6 g

Lemon zest

15 g

Orange zest

15 g

Saffron

8 g

Peanut oil

300 ml

Icing sugar

60 g
OTHER PRODUCTS YOU MIGHT LIKE