SARDINIAN VEGETABLES IMPANADAS
INTRODUCTION
Sardinian impanadas, as the name suggests, are a typical dish from Sardinia.
They are small pastries made with semolina dough and lard, containing a tasty filling of meat, fish or vegetables.
If you love Sardinian cuisine and go crazy for impanadas, it's time to try preparing them at home: to make some small but exceptionally tasty vegetable pies that you can serve as an appetiser, just follow our recipe!

STEP 1
Prepare the "violada" dough for your impanadas by kneading the flour and semolina in a bowl together with the lard. Dissolve 5g of salt in the lukewarm water and mix the ingredients until the dough is smooth and stretchy. Place this in a bowl covered with film and leave to rest in the fridge for at least an hour.
STEP 2
While the dough is resting, prepare the filling: peel and finely chop the onion and brown it in a pan with a few tbsp of extra virgin olive oil. Once the onion has browned, add the diced aubergines and cook for a couple of minutes. Add the salt and cook for another 5 minutes. At this point, turn off the heat and add the sun-dried tomatoes, chopped together with the parsley.
STEP 3
Let the filling cool and then add grated goat cheese and stir. Now you can assemble your Sardinian impanadas. Roll out the dough to get a thin pastry base. From this, cut discs 10cm and 8cm in diameter. Place the filling in the middle of the larger discs, then place the smaller discs on top of the filling, lightly dampening the edges and closing by pinching with your fingers. Brush the surface with egg yolk and put your impanadas on a tray lined with baking paper. Bake at 180° in the pre-heated oven for around 20 minutes. Serve your Sardinian impanadas hot. Enjoy your meal!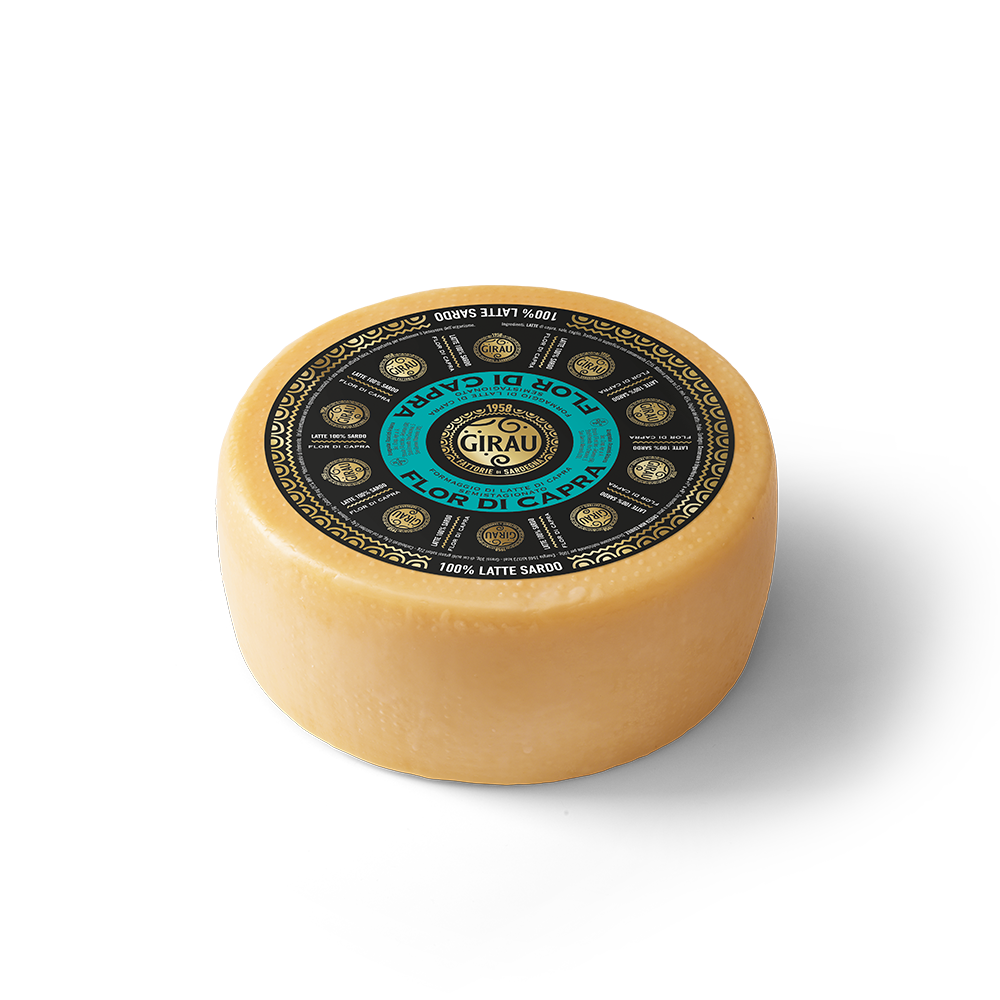 Flor di Capra
INGREDIENTS
For the "violada" pastry:
Durum wheat semolina flour

400g

Lard

50g

Lukewarm water

as required

Salt

5g

Egg yolk

1
Aubergines or mixed seasonal vegetables

600g

Fattorie Girau Flor di capra

50g

Onion

1

Parsley

1 sprig

Sun-dried tomatoes

2

Extra virgin olive oil

as required

Salt

as required
OTHER PRODUCTS YOU MIGHT LIKE