INTRODUCTION
In the Sardinian language, meatballs are called "bombas": this is a beef dish, but you could also use a mixture of pork and lamb. This recipe is given a delicious and characteristic flavour by the use of some very typical Sardinian ingredients, like sun-dried tomatoes and pecorino. According to the traditional recipe, the mixture should be enriched with pork fat and the "bombas" fried before being dipped them in tomato sauce. We've chosen a lighter version, but it's just as tasty!

STEP 1
To prepare "bombas", mix the minced meat, Monreale Fattorie Girau grated pecorino, breadcrumbs, garlic, parsley, chopped sun-dried tomatoes and eggs.
STEP 2
Mix well, then season with salt and pepper and keep kneading until the mixture is homogeneous. At this point, wet your hands, shape the dough into several round meatballs, and sprinkle them with flour.
STEP 3
Pour the extra virgin olive oil into a large saucepan and add the peeled onion, finely chopped. Let it brown a little, then add the tomatoes that you have previously blanched, peeled, deseeded and chopped. Add salt and pepper to the sauce then cover with a lid and cook for around 20 minutes.
STEP 4
After 20 minutes, add the meatballs to the gravy; let them cook for around 10 minutes, turn them over carefully and finish cooking with the pan covered.
STEP 5
Serve your "bombas" hot, perhaps with some handmade semolina bread.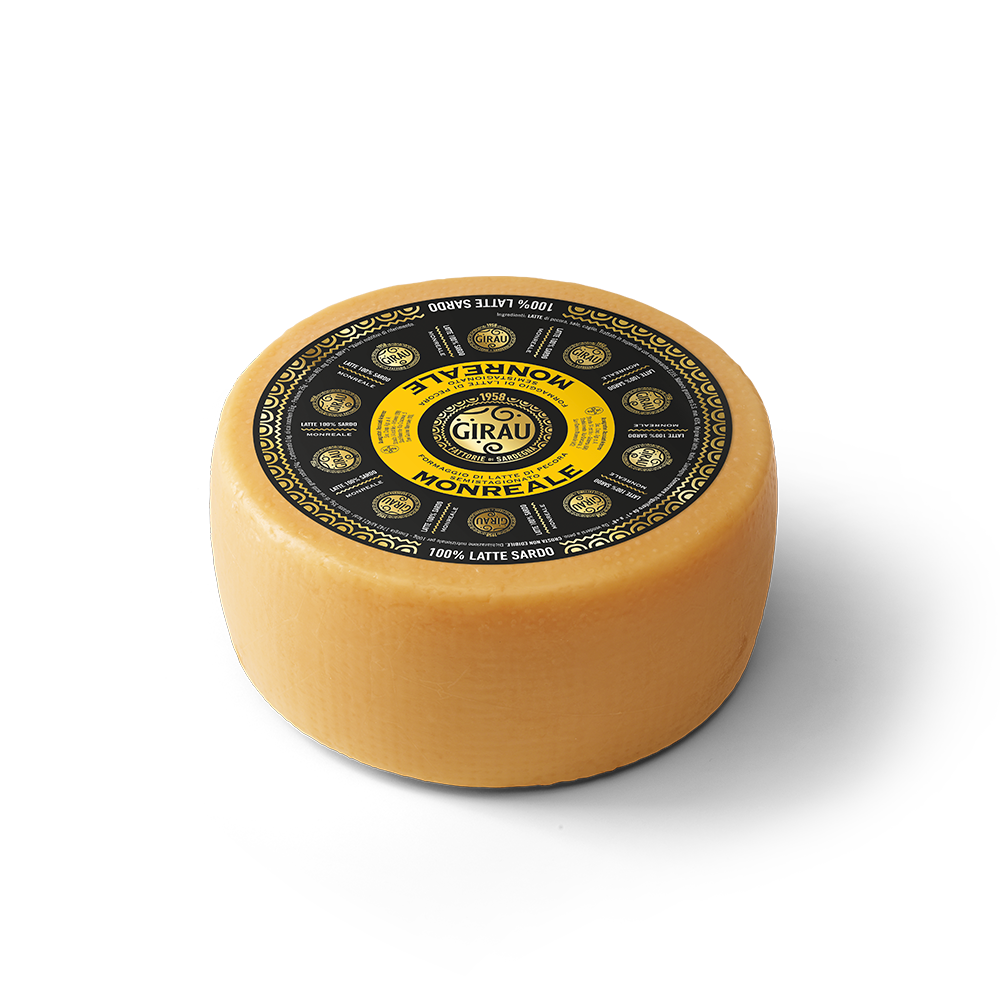 Pecorino Monreale
Minced beef 

1 kg

Pecorino Monreale Fattorie Girau

60 g

Breadcrumbs 

100 g

Garlic clove

1

Sun-dried tomato

1/2

Parsley

1 sprig

Eggs

4

Onion

1

Mature tomatoes

600 g

Extra virgin olive oil

100 ml

Flour

as required

Salt

as required

Pepper

as required
OTHER PRODUCTS YOU MIGHT LIKE