INTRODUCTION
Sa coccoi prena is the name of an incredibly tasty filled focaccia which is typical of Sardinia, where local shepherds used to take it with them when they went to pasture with their animals.
To make sa coccoi prena, mix together 00 flour and semolina to obtain the fragrant shell that will contain the potatoes and pecorino.
They are ideal served as an appetiser or snack for a delicious aperitivo. Find out how to cook them now!

STEP 1
Prepare the dough for the sa coccoi prena pastry. Dissolve the brewer's yeast in some lukewarm water. Place the 00 flour, semolina and salt in a bowl, add the dissolved yeast and, gradually, the remaining water.
Work the ingredients with your hands until the dough is smooth and stretchy, then leave this to rise at room temperature for 2 hours.
STEP 2
While the dough rises, prepare the filling for your sa coccoi prena.
Wash the potatoes carefully in their skin, then boil them in plenty of salted water. When they are ready, drain them, peel them and mash them in a bowl.
STEP 3
Finely chop the garlic and some mint leaves and add everything to the mashed potatoes. Add the pecorino and, if necessary, season the filling with salt, then stir to combine the ingredients.
STEP 4
After two hours, roll out the dough to get a thin pastry base, and cut it into discs around 10cm in diameter.
STEP 5
Place a spoonful of filling in the middle of each disc, then raise the edges and pinch them with your fingers to give them their characteristic shape. Pre-heat the oven to 180° and bake your Sardinian focaccia for around 30 minutes.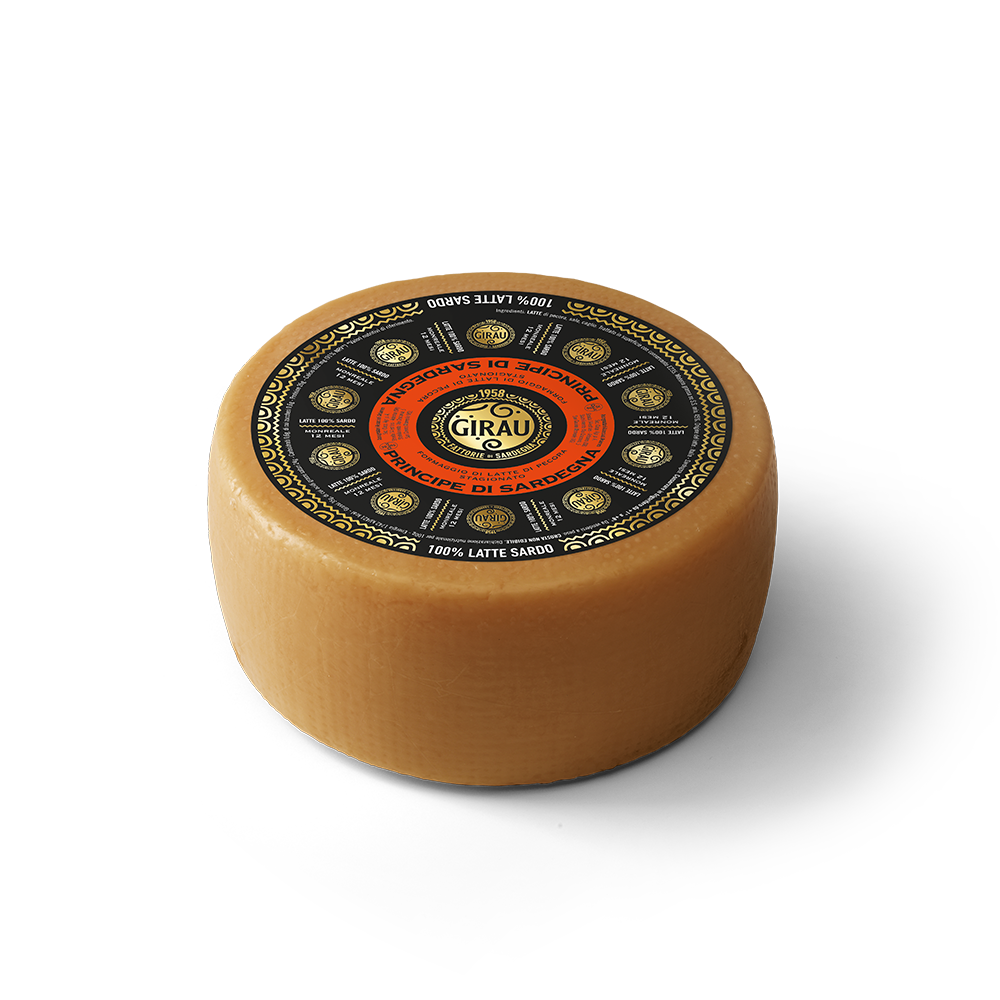 Pecorino Monreale maturo
ingredientS
For the dough:
00 Flour 

250 g

Durum wheat semolina 

350 g

Water 

400 ml

Brewer's yeast 

12 g

Salt 

15 g
Potatoes

1,5 kg

Pecorino Monreale maturo Fattorie Girau

200 g

Garlic 

1 clove

Mint

as required

Salt

as required