PRESENTATION
If mussels are your passion and you really can't say no to fried fish, mussel fritters are a must.
They're a tasty appetiser that's easy to prepare, and ideal served during a fish lunch or dinner.
Treat yourself to their delicious flavour and find out how to make them with the recipe below.

STEP 1
First, clean the mussels. Use a knife and a wire brush to remove the byssus (the strands coming out of the mussel) and scale on the shell, if any, then rinse under running water.
STEP 2
Pour a few tbsp of oil into a pan with a peeled garlic clove, place the pan on the heat and, when it starts to warm up, add the mussels. Add some flavour with a generous quantity of pepper, cover the pan and leave it to cook until the mussels have opened completely.
STEP 3
In the meantime, prepare the batter by mixing flour, Sardinian pecorino, eggs, the washed and chopped parsley, lemon zest and instant yeast. Work the ingredients with a whisk, adding the beer while stirring constantly. When you have a smooth, lump-free batter, shell the mussels, discarding the closed ones, add the mussels to the mixture and stir so that they are completely covered by the batter.
STEP 4
Heat copious frying oil in a saucepan and, when hot enough, cook the mussel fritters by simply pouring some spoonfuls of batter into the hot oil.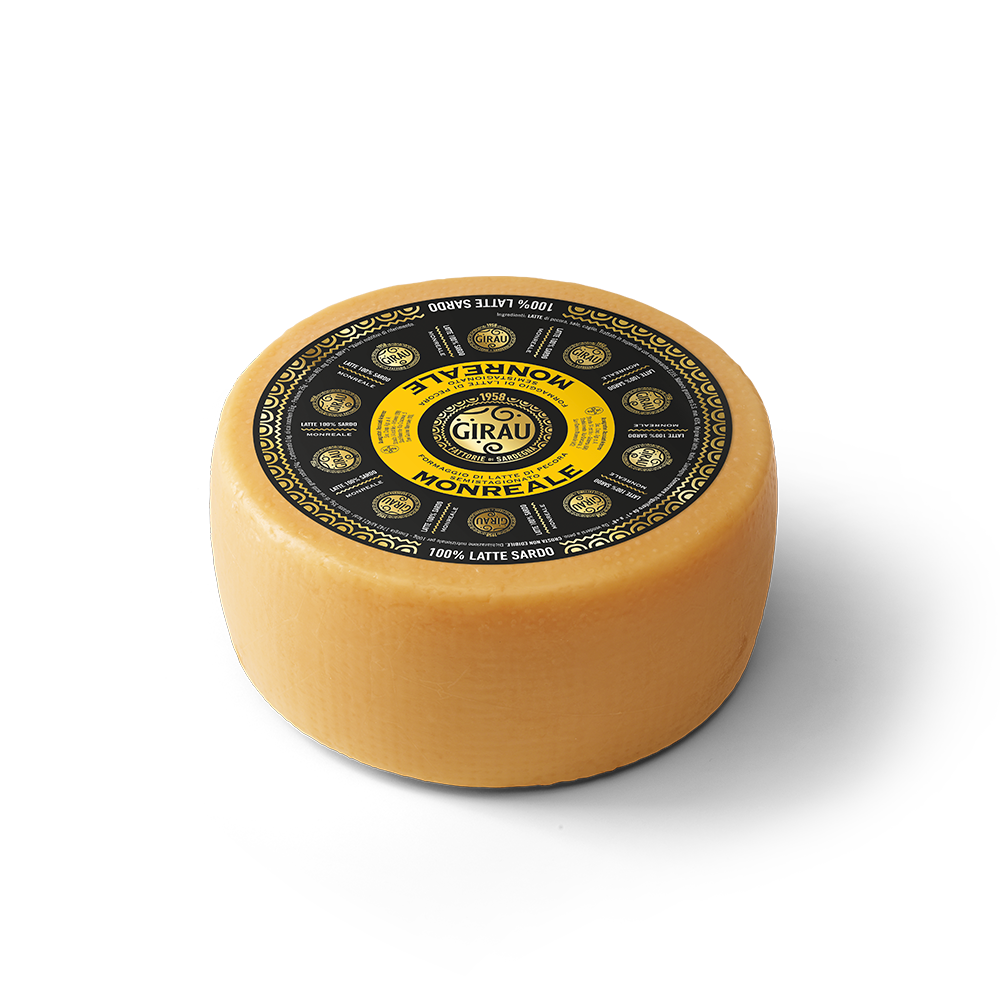 Pecorino Monreale
ingredientS
For the mussels:
Mussels

1kg

Garlic

1 clove

Extra virgin olive oil

as required

Pepper

as required
00 Flour

100g

Beer

100ml

Monreale Fattorie Girau pecorino

30g

Eggs

2

Parsley

1 sprig

Lemon

zest

Instant yeast for savoury dishes

1 teaspoon