INTRODUCTION
Roast pecorino is a delicious dish that comes from the Sardinian pastoral tradition. Ideal served as an appetiser, it requires just a few, simple ingredients.
This tasty Sardinian specialty made with aged pecorino and carasau bread was once cooked directly on a log fire. Today, you can prepare it at home by cooking the cheese on the hob or in the oven, or even on a barbecue.
For anyone who can't resist the strong, rich flavour of Sardinian pecorino and wants to bring it to their table, here's the recipe for roast pecorino:

STEP 1
The recipe for roast pecorino is very easy, and the only challenge is making sure not to overcook the cheese. Start by heating up the hob..
STEP 2
While the hob is warming up, remove the rind, then cut the pecorino into thick slices (at least 1 – 1.5cm in thickness). Put the cheese slices on the hob and cook for around 3 minutes per side. The pecorino is ready when it starts to melt and a thin crust appears on its surface.
STEP 3
Place the carasau bread on plates and put one slice of pecorino on each piece. Season your roast pecorino however you like…perhaps with honey. Enjoy your meal!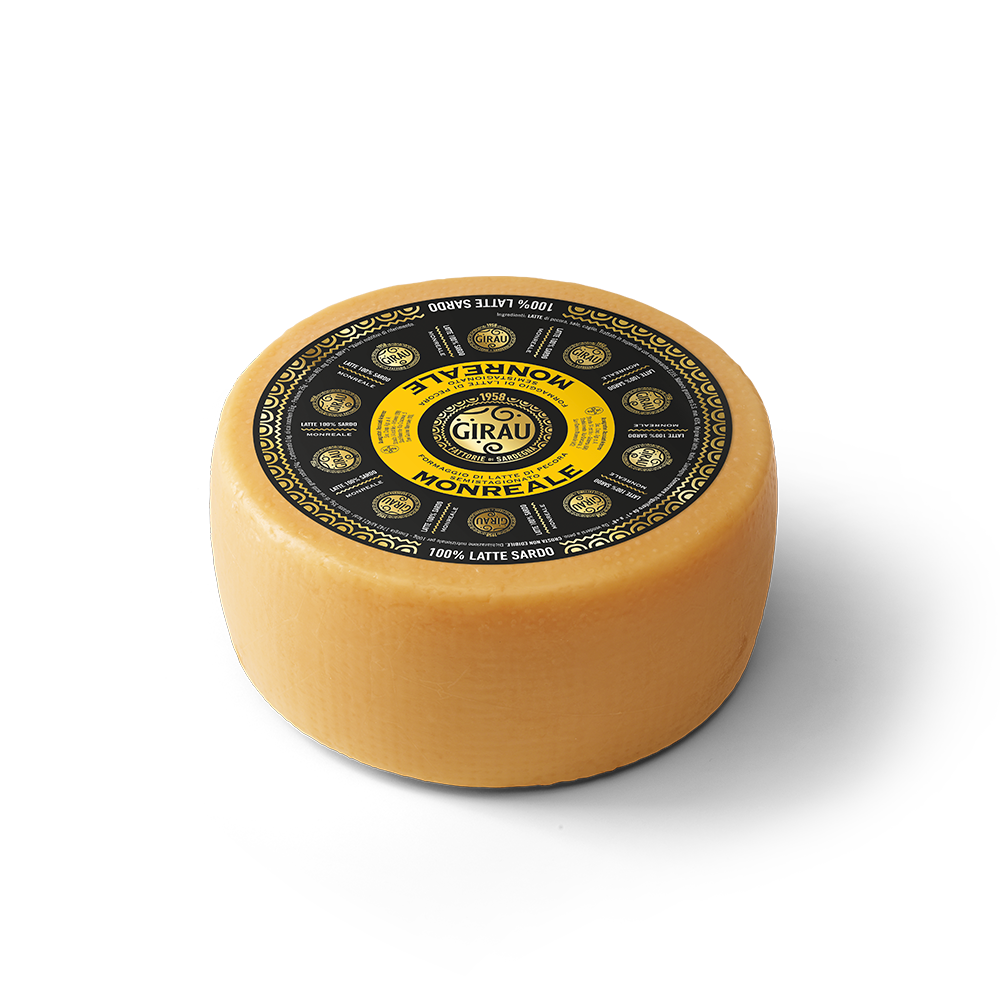 Pecorino Monreale
Monreale Fattorie Girau pecorino

500g

Carasau bread

250g