INTRODUCTION
Pistoccheddus are some of the tastiest and most elegant of all Sardinian desserts, thanks to the bright white icing that makes them beautiful to look at and delicious to eat.
All you need to do to make them is prepare a simple dough and then use your imagination to create original and eye-catching shapes.
You can decorate your pistoccheddus however you like using various ingredients; in our recipe we suggest coloured sugar sprinkles, but you can use silver sprinkles or chocolate chips.

STEP 1
To make pistoccheddus, start by beating the eggs and sugar in the mixer. Gradually add the other ingredients: the semiliquid butter, milk, lemon zest, and the flour sieved with the yeast.
STEP 2
Once you have mixed all the ingredients to perfection and obtained a soft and stretchy dough, wrap it in film and leave it to rest in the fridge for 2 hours.
STEP 3
When the rest time is over, take the dough and divide it into small portions, using your hands to model cylindrical sticks about as thick as a pen, and then use them to create various shapes: circles, ovals, hearts or the traditional "S" shape. Lay the biscuits on a tray lined with baking paper and cook them in the pre-heated oven for 15 minutes at 180°.
STEP 4
While you wait, prepare the icing: whip the egg whites in a bain-marie while gradually adding the sugar and finally the lemon juice. The icing should be completely white and sinewy; use a kitchen brush to coat the biscuits with it while it is still warm, and decorate with the sugar sprinkles.
STEP 5
Put the pistoccheddus back in the lukewarm oven for a couple of minutes to dry the icing, making sure that this does not change colour, and serve once cool.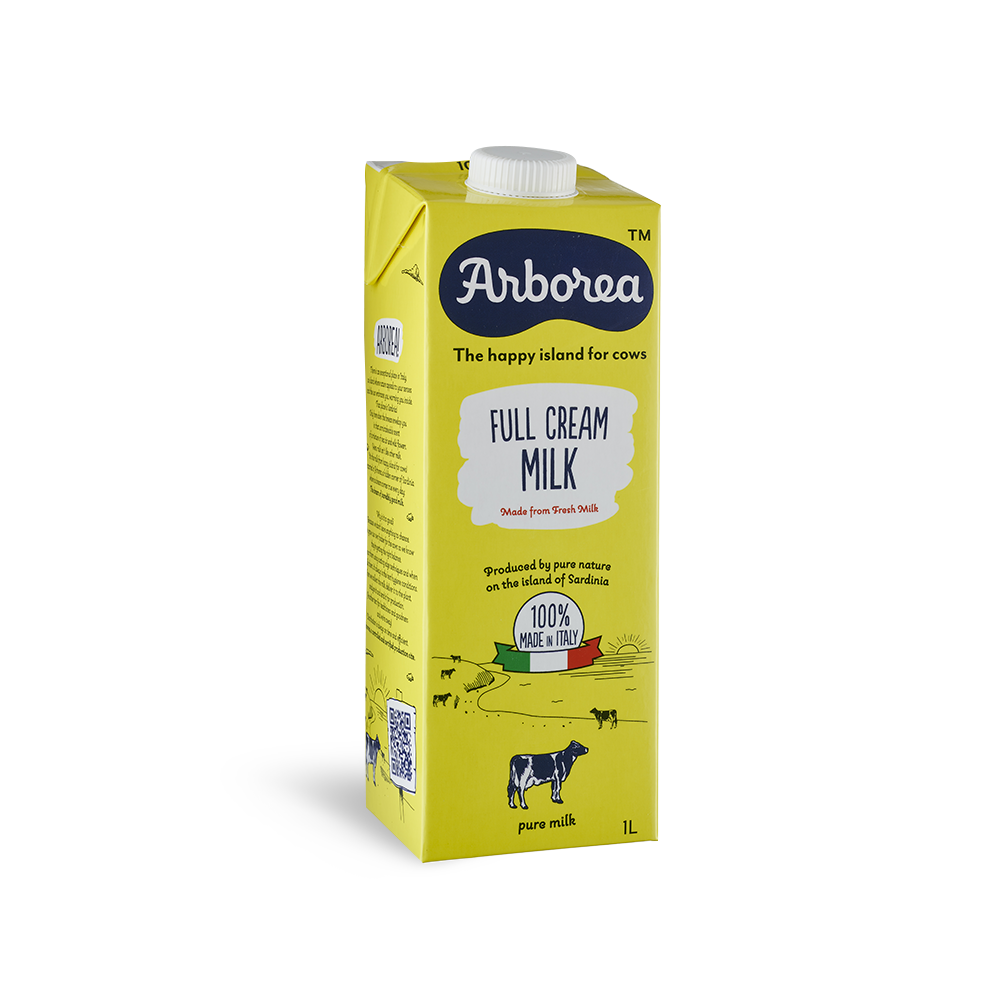 UHT Full cream Milk
ingredientS
For the dough
Durum wheat flour 

500 g

00 Flour 

500 g

Eggs 

8

Arborea UHT full cream milk

250 ml

Arborea butter 

100 g

Lemon zest 

36 g

Granulated sugar 

200 g

Yeast 

1 bag
Granulated sugar 

400 g

Egg whites 

180 g

Lemon juice 

30 ml

Sugar sprinkles 

60 g
OTHER PRODUCTS YOU MIGHT LIKE